DETAIL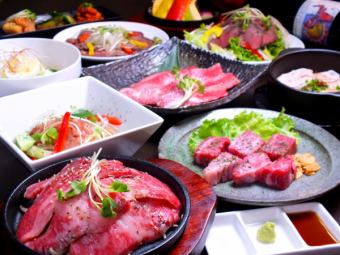 Super good sense MAX! Meat BAR flow · Standard course 【All 14 kinds of dishes over 200 kinds of drinks you can drink】 5000 yen
5000 Yen
Price is tax free
Volume balance A plentiful standard course with a good sense of affordability! All you can drink as much as 200 kinds of 120 minutes, last order 120 minutes!
Menu

◆ appetizer platter

◆ green salad

◆ Red beef roast beef

Assorted grilled vegetables ◆

Assorted winer ◆

◆ Grilled beef tenderloin

◆ Pure chicken roast

◆ Wagyu beef roast

◆ On rice rice

◆ Pork belly roast

◆ Grilled beef sirloin

◆ Salt sagar cabbage

◆ Shimmering noodles Morioka cold noodles

◆ Handmade Brammantier

With "meat"

"B" AR and

"A" BURI

"R" evo

"Flow"!
Coupon that can be used
Comicom coupon ☆
8% OFF course with unlimited drinks!

Presentation conditions

At the time of booking

Conditions of use

Other ticket services not be used

Expiration date

Until the end of October 2017