DETAIL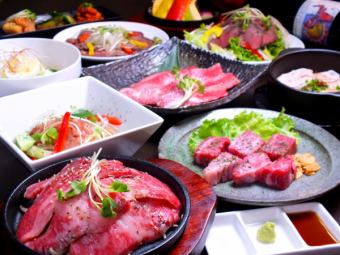 Super good sense MAX! Meat BAR flow · Standard course 【Cooking 14 items over 200 kinds of all-you-can-drink all-you-can] 5000 yen
By using a coupon
5000 Yen
Price is tax free
Volume balance A plentiful standard course with a good sense of affordability! All you can drink as much as 200 types of 120 minutes, last order 120 minutes!
Menu

◆ appetizer platter

◆ green salad

◆ Red beef roast beef

Assorted grilled vegetables ◆

Assorted winer ◆

◆ Grilled beef tenderloin

◆ Pure chicken roast

◆ Wagyu Beef Barbecue

◆ On the Rice rice

Pork belly roast

◆ Grilled beef sirloin

◆ Salt sagar cabbage

◆ Shimmering noodles Morioka cold noodles

◆ Handmade Brammantier

With "meat"

"B" AR and

"A" BURI

"R" evo

"Flow"!
Coupon that can be used
Comicom coupon ☆
8% OFF course with unlimited drinks!

Presentation conditions

At the time of booking and when visiting

Conditions of use

Other ticket services not be used

Expiration date

Until the end of February 2018